Back Home
Our Agents
"Mountain Dreams agents average almost 17 years real estate experience and all are members of the National Association of Realtors."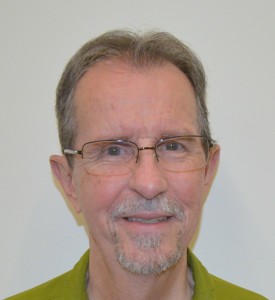 Danny Pugh
I have lived in these beautiful mountains for 40 years with my wife Barbara. We have two daughters, seven grandchildren and three great-grandchildren. (Also one spoiled dog named Dakota) I have hiked and backpacked many of these mountains for 50 years. I still enjoy hiking, camping and skiing. If you are not familiar with the area, I can advise you on some great trails for hiking. I occasionally write trail reviews for our newsletter. My goal is to make every client a friend and build relationships that last far beyond the sale. If you are unfamiliar with the process of purchasing a home, I will guide you through the process step by step, guarding your interests, and never putting you under any pressure. I am also an avid photographer. I have my own business, MtnLandPix.com. I do real estate photography and virtual tours for the agents in our office, and several other real estate agents in the county. Real estate prices are down somewhat from their highs in 2006 and 2007. Interest rates are some of the lowest I have seen in my lifetime. It's a great time to be purchasing real estate. You may contact me on my cellphone 828-734-1120 or email me at MtnLand@earthlink.net.
John Illingworth
I am from Raleigh, NC and a Campbell University graduate. I have always been involved in sales, co-owned a large janitorial and maintenance company covering five states. I entered real estate in 2000. I like bringing buyers and sellers together and pride myself in being able to simplify the sales process. In my spare time I like travel, sports, and in my prime was a two handicap golfer. If you like golf, I can familiarize you with most of the courses in Western North Carolina. You can reach me at 828-926-0400, or email me at brokerjohn123@gmail.com.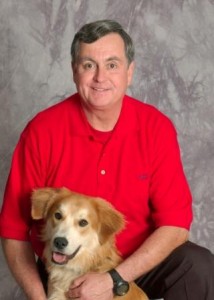 Paul Heathman
I have been a Realtor in this area for almost 20 years and enjoy showing the area and
sharing my knowledge and experience of living in the mountains with others. I am originally from central Florida where I was a Realtor 18 years. I enjoyed watersports including tournament water skiing, show skiing, ski racing, surfing and powerboat racing. I got that out of my system and love living in the mountains. I have been asked if I had regrets about moving here. I can honestly say that I only wish I had moved sooner. As the saying goes "I was not born here, but got here as soon as I could." I now enjoy snow skiing, hiking with my wife Gail and our dogs Romeo & Rascal. I also participate in auto cross and track day events with my sports cars. If you allow me to assist you with your real estate needs my philosophy is: "The mountains sell themselves." I will help you find the right home or property; I will point out both the positive and negative aspects ; I will supply you with pertinent information to make an informed decision and I will not pressure you. It is your money and your decision. Welcome to the mountains! You can call me directly at 828-421-3655 or by email at paulheathman1@gmail.com.
Lyndia Massey
I was born and grew up in West Palm Beach, Florida. I had a very successful landscaping business and retired in 1998. I traveled the United States for three years, then settled down in our beautiful town of Maggie Valley, North Carolina in 2001. I started selling real estate in 2004 and have received a number of awards for top sales over the years. I am dedicated in working with buyers to find them their dream home, and guiding them through the complete buying process. I also take pride in helping sellers to get the best price for their home so they may start a new journey in their life. If you are looking for an agent that will work hard for you, give me a call at 828-400-0282 or email me at buyfromlyndia@yahoo.com.
Jess Osborn
I have been a Realtor in Haywood County for 17 years. I am also the owner/operator of Mountain Home Services, Inc. My company will look after and take care of your home while you are away. This is a very popular service for those who are only here part-time. I am a 20 year veteran and retired from the US Navy (1963-1983) as a SMCS Senior Chief. After retiring from the Navy, I was a licensed residential contractor for 15 years in the Charlotte/Gastonia area of NC. In 1995 my wonderful wife for 35 years, Phyllis, and I moved to these beautiful mountains. I became a licensed Realtor in Haywood County and Phyllis and I still live in Maggie Valley. You can contact me at jess@mountainhomeservices.net, or call me at 828-506-1960.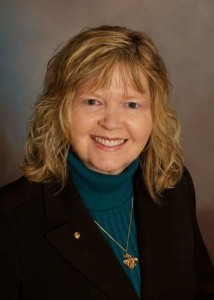 Shirley Cole
I have lived in Haywood County for 34 years and been a Realtor in the Maggie
Valley/Waynesville area for over 18 years. I live in Maggie Valley with my husband, Tom, and have a daughter and grandchildren that live here. I represent both sellers listing homes, and buyers looking for homes, although I specialize in working with buyers and helping them find that "special" property. You will find that I am in tune with your needs and I am very patient with my clients. I look forward to working with you. You can reach me at 828-506-2022 or shirleycole7@bellsouth.net .