Blog
I have been asked by several clients about the mortgage application process and the time involved in getting a mortgage.  I found this article from Daily Real Estate News that explains the timing very well, so I thought I would share it.  My recommendation would be to get pre-approved for a mortgage before even looking for a home to purchase.  As the market turns more and more to a seller's market, having a pre-approval letter with your offer definitely lends your offer more weight.
Home shoppers may need to plan for more time than they realize when they're starting the process of obtaining a mortgage.
"Today's mortgage process is very involved, particularly with regard to the documentation required, third-party verifications, and the independent appraisal process" says Whitney Fite, president of Angel Oak Home Loans in Atlanta. "All of these moving parts can cause a delay in processing if an issue arises."
The entire process encompasses getting preapproved, a home appraisal, and getting the actual loan. Typically, the process takes about 30 days, on average, Fite says.
However, in busier times of year, consumers should expect a longer wait. For example, a duration of 45 to 60 days, depending on the lender, may be more of the norm, according to a recent article at realtor.com®.
Consumers may be best off making sure they get an early start to the mortgage process from the moment they even start thinking they may want to purchase a property. Many sellers require buyers now get preapproved for a mortgage before they'll even accept an offer.
For a preapproval, lenders will check the consumer's credit rating, debt-to-income ratio, and other financial information. That alone may take a week or even longer, depending on the borrower's circumstances.
But buyers shouldn't confuse a preapproval for having an actual mortgage loan. Borrowers still have to apply for the actual loan and also get through the appraisal process. Also, in the underwriting process, lenders will review all of their financial information and ensure the home buyer has not made any false or misleading claims on their application.
Fite says the most common reason for a mortgage-related delay is the borrower not turning in documents in a timely manner.
"The best advice I can give someone buying a home is to prepare to respond very quickly for any and all documentation requests," Fite says.
Source: "How Long Does it Take to Get a Mortgage? Longer Than You Might Think," realtor.com® (June 12, 2017)
This is an article from Realtor Magazine that I wanted to Share:
Help sellers put their homes in the best light before you put them on the market. New lighting industry innovations can help play up the hard work put into getting a house ready for sale, show how rooms are meant to function, and pass along energy-efficient savings to buyers.
The proper illumination can shine a crisp spotlight, spread a wide beam, or cast a warm glow on a home's best features to make a listing more appealing to buyers. Thankfully, most sellers don't need to hire an electrician, install recessed cans, or purchase expensive fixtures in order to gain the benefits of this type of staging.
Updated lighting not only helps your listing stand out visually but also attracts buyers eager to save energy and electricity costs. Here are a few ways you and your clients can take advantage of the latest developments in the lighting industry.
Add layers to enhance room function and mood. When evaluating an area's lighting needs, make sure there are three layers of light. Ambient light creates a backdrop and should provide overall brightness without glare. Ensure there's adequate task lighting to help homeowners perform typical functions for whatever space they're in (under-cabinet lights to safely prep food in a kitchen, night lights for reading comfortably in bed, or a desk lamp for paperwork in an office). Accent lighting can draw attention to some appealing features, such as a striking kitchen island, large painting, or even a lovely mature tree in the backyard.
Increase energy efficiency. Many buyers are looking for energy savings in a home, and LED bulbs will greatly reduce heat output and conserve energy. Pam Price, head of retail marketing at LEDVANCE, which manufactures the Sylvania bulb brand, pegs the energy reduction for LEDs at 85 percent less than incandescent bulbs. Some sellers may be reluctant because they think LED light is too cool or the bulbs are expensive and nonfunctional with dimmers—all of which was once true, but has changed since the first generation debuted. In addition to the initial cost saving, LED bulbs typically last 25 times longer than incandescent bulbs, which are being phased out due to more stringent government energy requirements. Consumers can find each bulb's life expectancy, generally in hours, on the package. Sellers should also find out if their local utility company offers rebates if they purchase such LED bulbs, says Joseph A. Rey-Barreau, an architect and a lighting consultant for the American Lighting Association.
Two simple steps will help sellers improve lighting in their homes without any technological wizardry and minimal expense:

Make rooms airy and bright. This option is not only easy, it's also completely free. Advise sellers to remove heavy draperies and other window treatments to let in as much natural light as possible, says Nancy Goldstein, principal of Light Positive, a lighting design firm in Marblehead, Mass. The more natural light, the fewer bulbs have to be added.

Check that bulbs work. It sounds basic, and it is, but homeowners may not notice bulbs that have died, especially in fixtures with multiple bulbs or in closets and less frequently used spaces such as attics and some basements.
Explore DIY options. Not only have these new lighting options come down in price over the years, LED options are also often much easier to install, even in some cases by DIYers. Under kitchen cabinets, sellers can easily attach modular strips with adhesive for much-needed task lighting. Rey-Barreau says a 24-inch strip will cost between $30 and $50 and is much easier for a DIYer than the old sockets that had to drilled into the base of cabinets.
Enhance safety. Smart lighting choices can also help alleviate buyers' concerns about safety. Programmable systems can turn lights on and off in a room or entire house to avoid a vacant home look. Once pricey and complicated to install because they had to be hardwired, new options are wireless and less time-consuming and costly to install. They're also more user-friendly to operate and can be controlled from smart devices and security systems, says Nancy Goldstein, a principal with Light Positive, a lighting design resource in Marblehead, Mass.
Play up the outdoors. Landscape lighting can also enhance safety while helping to highlight textures and plants outdoors, says Rey-Barreau. It brings the outdoors in to expand a home's sense of space. "It minimizes the confining 'black mirror' effect that large areas of glass can produce when there's no view beyond the panes at night," says Goldstein. Costs here have also come down thanks to starter kits with four to eight lights available for $100 to $200, says Joe Dugandzic, executive producer and editorial director of Smarter Home Life, a website and YouTube channel about home automation and lighting.
Choose the right bulb and fixture. Too many sellers still buy bulbs on sale or don't pair the right bulb with the right fixture for the desired need, says Dugandzic. For example, he suggests using an uplight-style lamp to illuminate a dark corner. Homeowners should consider light output or brightness (measured in lumens, rather than watts) and the color temperature, from warm white to cool blue (measured in Kelvins). Thanks to Federal Trade Commission requirements, manufacturers must now label packages with a "Lighting Facts" box that details this information as well as the bulb's life expectancy, energy use, and estimated annual costs.
Experts differ on specifics but here are a few tips from John Hales, owner of Mr. Electric of Greater Augusta, a Georgia company specializing in electrical installation and repair services, about what should be used where:
Living room. Mixed lighting should reflect the many ways this room can be used. Try adjustable lamps paired with three-way LED bulbs from 1,500 to 3,000 lumens and 2,200–3,000K in the color temperature range.
Dining room. Dimmable fixtures paired with dimmable LEDs allow for brightness to be varied from 3,000 to 6,000 lumens and 2,200–3,000K. Make sure clients know different LED bulbs require different dimmers and are not interchangeable.
Kitchen. Because of the different functions of this versatile room, good ranges are from 4,000 to 8,000 lumens and 2,700–5,000K.
Bedroom. To preserve circadian rhythms, go for 1,500 to 4,000 lumens and a color temperature range of 2,700–3,000K.
Bathroom. Task lighting around a mirror and general overhead lighting should be bright, from 4,000 to 8,000 lumens and in the 3,000–5,000K range.
Home office. Cool white lights in the 3,000 to 6,000 lumens and 3,500–5,000K color range can spur productivity.
Introduce sizzle. Lighting has a sexy side that can help differentiate listings in an affordable way. The newest bulbs render color more accurately than in years past. Some bulbs can change color to cast different moods. LED bulbs are also showing up in new, unexpected places such as illuminated showerheads, says Rey-Barreau. And some manufacturers are adding a hip factor by offering connectivity using Bluetooth, allowing homeowners to control lighting from the same devices that they use to control temperature, locks, garage doors, and other accessories.
The below article is from Realtor Magazine, but I thought it merited sharing with all of you.
Here are a few items to take care of before listing your home. This can make the sale process quicker and easier in the long run.
Consider a pre-sale home inspection. An inspector will be able to give you a good indication of the trouble areas that will stand out to potential buyers, and you'll be able to make repairs before open houses begin.
Organize and clean. Pare down clutter and pack up your least-used items, such as large blenders and other kitchen tools, out-of-season clothes, toys, and seasonal items. Store items off-site or in boxes neatly arranged in the garage or basement. Clean the windows, carpets, walls, lighting fixtures, and baseboards to make the house shine.
Get replacement estimates. Do you have big-ticket items that will need to be replaced soon? Find out how much it will cost to repair an older roof or replace worn carpeting, even if you don't plan to do so. The figures will help buyers determine if they can afford the home, and they'll be handy when negotiations begin.
Locate warranties. Gather up the warranties, guarantees, and user manuals for the furnace, washer/dryer, dishwasher, and any other items that will remain with the house. It may seem like this task can be left until closing, but you don't want lost paperwork or last-minute scrambling to cause the deal to fall through.
Spruce up the curb appeal. Walk out to the front of your home, close your eyes, and pretend you're a prospective buyer seeing the property for the first time. As you approach the front door, what is your impression of the property? Do the lawn and bushes look neatly manicured? Is the address clearly visible? What do you see framing the entrance, if anything? Is the walkway free of cracks and impediments?
Home buyers who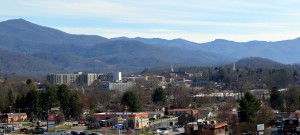 don't gather more than one quote when shopping for a mortgage may be losing out on some savings to their monthly payments.
Lenders can offer a wide dispersion of rates, up to 50 basis points or 0.5 percent, after controlling for factors like the borrower's down payment and credit score. That could be the difference between a 3.5 percent versus a 4 percent mortgage rate, according to a recent study by two economists at the Consumer Financial Protection Bureau, who culled mortgage data from 2014.
The authors offer up a scenario of what would happen if consumers had done an additional search for rate offers. Just one extra search could potentially reduce a borrower's monthly payment by $8.63, on average. Adding five more searches could help them reduce their payments by $17.03 per month (that's about $204 over just one year in savings). That said, the borrower's initial offer may end up being the strongest in some cases, despite additional searches, the authors also note.
But in general, the researchers say that borrowers' shopping around forces lenders to compete and likely will reduce the costs the borrower will end up paying.
"Tell your clients, especially first-time buyers, to shop more," notes the National Association of REALTORS® Economists' Outlook blog, interpreting the study's results. "It may save them money. They should use websites that quote multiple lenders and get multiple offers on their own from large retail lenders, smaller banks or credit unions, and mortgage banks. But always consider the total cost, which includes the lenders' fees and other services."
Source: "Sometimes, Shopping Will Save Your Clients Money!" National Association of REALTORS® Economists' Outlook blog (April 25, 2017)
Paul took this shot of Elk crossing Soco Road in Maggie Valley.  It seems since elk were reintroduced into the Cataloochee area of the Great Smoky Mountains National Park, elk sightings in the valley have become common place.  When you visit the valley, please keep an eye out for these critters.  Besides not wanting to hurt a poor elk, they can weight almost 1000 pounds and do considerable damage to a vehicle.
The Cataloochee area of the park is still the best place to consistently view the elk.  The best times of day is the early morning, and late evening before sunset.  To get to the Cataloochee Valley, take Highway 276 North (the Jonathan Creek Road) almost to the end.  When you see the I40 bridge up ahead, make a left onto Cove Creek Road.  The pavement will end and Cove Creek Road will turn to a curving gravel mountain road.  Stay on the gravel road for about 3 miles and you will come to a paved road.  Make a left and follow this paved road down the mountain into the valley.  Continue on until you see open fields.  The open fields are the best place to see the elk.  If you continue past the end of the pavement, there are more open fields, an old church, school, home and barn in the upper fields.  There are also several hiking trails and great places for a picnic.
Home sales in the county remain strong, although inventories are getting thin.  When a nice home in the 100 to 300 thousand price range comes on the market, it can be under contract very quickly.  Lyndia Massey in our office listed a home in Clyde last Sunday.  It was under contract the next day.  Paul listed two homes in the Jonathan Creek area and both were under contract within 10 days.  If you are a buyer and find a home you like, make an offer quickly.
Come on up to the mountains, we'll be waiting for you.
After a Winter that was here, then not here, then here again, Spring has finally arrived.  Cataloochee Ski Area has closed for the season, but the Summer visitors are not here yet.  This is a great time to be in the mountains.  Wild flowers are starting to bloom with the arrival of Spring.  The crowds and traffic are light this time of year.
I was asked to speak about my favorite wildflower trail.  This time of year, that would be an easy choice, although there are many from which to choose.  My favorite this time of year would be Porters Creek Trail, in the Greenbrier section of the Great Smoky Mountains National Park, just north of Gatlinburg (a little over 3 miles) off highway 321.  There are beautiful flowers all along this trail.  Dwarf Crested Iris, Bloodroot, Hepaticas, White Fringed Phacelia (shown in the picture above), Violets, Trillium, and others.  About 2 miles up the trail is a 60 foot waterfall, Fern Branch Falls.   Most of the trail follows Porters Creek, a beautiful, rushing mountain creek strewn with boulders.  This is probably the most prolific wild flower trail in the park for April.
Another trail I like from late April into May is the Big Creek Trail that begins at the Big Creek Campground in the Great Smoky Mountains National Park.  To get to this trail, take I-40 from Waynesville west toward Tennessee.  As soon as you cross the line into Tennessee, it is the first exit.  Take exit 451, turn left across I-40, then left again at the bottom of the hill.  Follow the river up to the Waterville Power Plant, then on into the national park to the Big Creek Campground.  Park there, and take the trail that begins near the campground restrooms, then goes up the hill to meet the main trail.  This is an easy trail, with loads of Trilliums just past the campground.  The trail follows on the right side of the creek all the way up to and past Mouse Creek Falls on the left.  About a mile and a half up the trail, there is a large swimming hole in the creek called Midnight Hole.  I have seen lots of trout swimming in this hole, and fished for them to no avail.  They are extremely wary.  About a half mile past Midnight Hole, look for a horse hitching post on the left.  Just past the hitching post you will find Mouse Creek Falls on the opposite bank.  This water fall seems to emerge from the forest and feeds into Big Creek.  This is a nice spot for lunch.  If you are really into hiking, about 3 miles past Mouse Creek Falls, you will come to Walnut Bottoms.  There you should find lots of Spring wild flowers.
Happy hiking, and be sure to take your camera.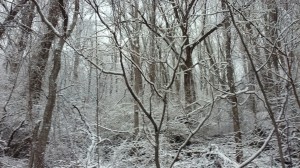 The above is a picture of the woods behind my house yesterday afternoon.  We have had 60 and 70 degree weather almost every week the entire Winter, but now, snow and 13 degrees at the house this morning.  Have no fear though; the weatherman says it will be back to 60 degrees this Friday and Saturday.
After a challenging year, Cataloochee Ski Area is open again to the top of the mountain with a 20 to 34 inch base.  They have had an additional 7 inches of snow in the last 3 days combined, and are open for day skiing from 8:30AM until 4:30PM.  Cataloochee plans on staying open through March 26th if the weather cooperates.
The weather has been crazy this year, but that's what makes living in the mountains so interesting.  The weather here is anything but boring.
The Fed is meeting again soon, and the consensus is rates will again rise.  30 year fixed rate mortgages are still available in the high 3's (3.93% APR) with good credit, and 15 year fixed rates can be had in the low 3's (3.2% APR).  These rates are not going to last.  All indications are the economy is still improving.  If you are considering a second home in the mountains, or moving to the mountains to avoid those hot summers, now is the time to act.
Home inventories are at lower levels than they have been for years.  Shop early for the best choices.  Also, if you are considering selling your home here, let us know.  We need your listing.
Come on up.  The weather here is like "a box of chocolates".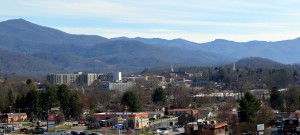 The number of single family homes sold in Haywood County (Waynesville,  Maggie Valley, Clyde and Canton areas) was about flat for February 2017 compared to February 2016.  The good news is the median sale price rose 42 percent from $150,000 in February 2016 to $213,000 in February 2017.  This does not mean that every home price in the county rose 42 percent.  One of the reasons for the median sales price increase was because inventories of lower priced homes have tightened considerably.  In February 2016 there were 87 homes for sale under $120,000.  In February 2017,  there were only 53 homes on the market in this lower price range, a 39 percent decrease in available homes.  Accordingly, the median sales price per square foot has increased 20 percent from $95 in February 2016 to $114 in February 2017.
On the supply side, our inventory has decreased from a 7.7 month supply in February 2016 to a 5.8 months supply in February 2017.  Average days on market has decreased  from 124 days in February 2016 to 92 days (about 3 months) in February 2017.
I realize that it can be boring to read a lot of dry numbers, so I will "cut to the chase".  Sales are rising and the last few months have been very good.  It seems the limiting factor on sales at this time is inventory.  If you are considering selling your home, now would be a great time to list.  Please call us for a totally free home evaluation.  We will come to your home, talk with you, and make some notes.  We will then come back to the office and prepare a Comparable Market Analysis that will let you know the proper price to list your home in the current market.
Also, if you are a potential buyer, we do specialize in working with buyers.  As commissions are paid by the seller, our buyers have never had to pay us for representation.  We will provide you with exclusive representation, assist with inspections and financing, offer our honest opinions based on our years of experience, and help you negotiate your purchase.
Footnote:  All above figures are based on sales through the NC Mountains MLS and its Statistical Analysis Module.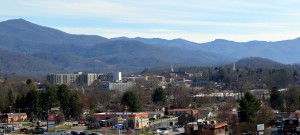 We are rapidly approaching the time of year when many homes come on the market for sale.  It can add many dollars to your pocket, and make a home sell quicker, if you properly prepare for selling and staging your home.  I have made a list of 3 of the most important items for staging a home for a quicker, more profitable sale.
1. Repairs- Fix that roof, clean the gutters, seal those cracks, repair those leaky faucets.  If you are unsure what should be done, you may want to hire a home inspector.  For between 300 and 400 dollars, a home inspector will inspect your home with a critical eye.  The inspector will provide you with a list of those needed repairs.  The advantage to doing this before the sale would be no surprises after the sale when the buyer does their own home inspection.  Homeowners often become "blind" to the small items needing repair because they live with them daily.
2. Declutter- You may need to remove furniture, knick-knacks, family photos, etc.  This makes your rooms look more spacious, and allows a potential buyer to envision a room with their own possessions on display.  After decluttering you may find you need a fresh coat of paint.  It also goes without saying, clean, clean, clean.
3. Curb Appeal- Trim shrubs, mow the grass, rake the leaves, spread fresh mulch in your flower beds.  Think about planting some new annuals for a fresh pop of color in those beds.  Also, check your front door.  Is it freshly painted and sparkling clean?  Does the entry to your home look inviting?
The above 3 items, if given proper attention before a sale, will put money in your pocket.  Nothing turns off buyers like maintenance items that have obviously been neglected, a cluttered and unclean home, or an unkempt yard.
Lastly, when you're ready to list your home, please call us!

I have posted the below article previously, which is reprinted from REALTOR® Magazine.  I still find that many prospective sellers and buyers do not realize the difference between a REALTOR® and a real estate agent who is NOT a REALTOR®.  Here at Mountain Dreams Realty, all of our agents are brokers and REALTORS®.  We strive to do our best to represent our clients with honesty, integrity and ethical treatment.  The six REALTORS® in our office have over 125 years combined experience as REALTOR® and have lived in the area for a combined 190 years.  (Needless to say, we are familiar with the area.)  Contrary to many real estate offices, our REALTORS® are a close-knit group who tend to work together on sales to help each other help our clients.  We also have in-house professional photography and virtual tours to present your home in its best light to prospective buyers.  If you are considering selling or buying a home or property, let our experience work for you. 
7 Reasons to Work With a REALTOR®
REALTORS® aren't just agents. They're professional members of the National Association of REALTORS® and subscribe to its strict code of ethics. This is the REALTOR® difference for home buyers:
An expert guide. Selling a home usually requires dozens of forms, reports, disclosures, and other technical documents. A knowledgeable expert will help you prepare the best deal, and avoid delays or costly mistakes. Also, there's a lot of jargon involved, so you want to work with a professional who can speak the language.
Objective information and opinions. REALTORS® can provide local information on utilities, zoning, schools, and more. They also have objective information about each property. REALTORs®can use that data to help you determine if the property has what you need.
Property marketing power. Property doesn't sell due to advertising alone. A large share of real estate sales comes as the result of a practitioner's contacts with previous clients, friends, and family. When a property is marketed by a REALTOR®, you do not have to allow strangers into your home. Your REALTOR® will generally prescreen and accompany qualified prospects through your property.
Negotiation knowledge. There are many factors up for discussion in a deal. A REALTOR® will look at every angle from your perspective, including crafting a purchase agreement that allows you the flexibility you need to take that next step.
Up-to-date experience. Most people sell only a few homes in a lifetime, usually with quite a few years in between each sale. Even if you've done it before, laws and regulations change. REALTORS®handle hundreds of transactions over the course of their career.
Your rock during emotional moments. A home is so much more than four walls and a roof. And for most people, property represents the biggest purchase they'll ever make. Having a concerned, but objective, third party helps you stay focused on the issues most important to you.
Ethical treatment. Every REALTOR® must adhere to a strict code of ethics, which is based on professionalism and protection of the public. As a REALTOR®'s client, you can expect honest and ethical treatment in all transaction-related matters.